At All-Star Martial Arts, you don't have to commit to just one fighting style or discipline. Whether you're training for competition or for fun, we invite you to enjoy a comprehensive approach and exciting instruction each and every class.
Our Adult Martial Arts classes include:
Tang Soo Do: A Korean martial art incorporating fighting principles from Subak and Kung Fu. "Tang Soo Do" translates literally to "The Way of the Empty Hand".
We are a proud member of the United Tang Soo Do Federation – one of the world's premiere Korean Martial Arts Federations consisting of over 100 schools united under the direction of Grandmaster Song Ki Pak.
Tae Kwon Do: A Korean martial art that is characterized by its emphasis on head-height kicks, jumping and spinning kicks, and fast kicking techniques. "Tae Kwon Do" translates to "The art of hand and foot".
We are a USA Taekwondo, AAU Taekwondo and United Tang Soo Do Federation sanctioned school.
Our Mission Statement
Our emphasis on resisting peer pressure, non-violent bully intervention, and constant goal setting will instill a sense of inner calm and quiet confidence. Finally, and most importantly, Martial Arts programs have been PROVEN to raise grades in children with learning obstacles, while simultaneously improving attention-spans AND reducing anxiety.
Absolutely great place. Would recommend Pak's for any age.
Amber Batten Higginbotham
The staff cares so much. They give our children the opportunity to become a stronger person. There is nothing not to love. My daughter has been taking classes for almost a year, and i can't wait every week. Neither can she.
Baxter Young
Love this place! My kids just attended their free trial class and the staff was extremely passionate and helpful. They took the time to teach each child individually. They took my kids to the side and gave them one on one and made them feel extremely welcomed on their first day!.. prices are very affordable. I'm so excited to be a Karate Mom for my kiddos!
Christina M. Gills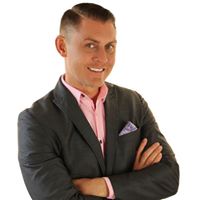 This martial arts school is awesome and the instructors are great!
Duane Spires
Our family has been studying taekwando with Mr. McKinney for 5+ years--great instructor, great classes, great atmosphere for families! Definitely, our highest recommendation. Come check out a class!
Elizabeth Murphy-Welling
Awesome group of people! I would recommend them to anyone!
Gayle Cooper Mooney
My girls have been going here for a few years now, and I would highly recommend! They are so good with the kids, and are able to keep them focused on the skills! I can honestly say I love each and every employee here! Will continue to keep our family here!
Joey Stephanie Puckett Geiger
This is a wonderful place where my son spends his summer and breaks! My son comes home from camp always eager to share what he learned, sports he played, and field trips he went! The value is definitely there. The administration and staff are full of energy and also use tough love when necessary-I admire that!
MaryAnn Salvatierra Sewell
REQUEST INFORMATION
ACCESS OUR SCHEDULE & SPECIAL WEB OFFER!
Get started today with our EXCLUSIVE offer!
Request more information today to find out how you or your child can start training!
GET STARTED TODAY