At All-Star Martial Arts, you don't have to commit to just one fighting style or discipline. Whether you're training for competition or for fun, we invite you to enjoy a comprehensive approach and exciting instruction each and every class.
Our Adult Martial Arts classes include:
Tang Soo Do: A Korean martial art incorporating fighting principles from Subak and Kung Fu. "Tang Soo Do" translates literally to "The Way of the Empty Hand".
We are a proud member of the United Tang Soo Do Federation – one of the world's premiere Korean Martial Arts Federations consisting of over 100 schools united under the direction of Grandmaster Song Ki Pak.
Tae Kwon Do: A Korean martial art that is characterized by its emphasis on head-height kicks, jumping and spinning kicks, and fast kicking techniques. "Tae Kwon Do" translates to "The art of hand and foot".
We are a USA Taekwondo, AAU Taekwondo and United Tang Soo Do Federation sanctioned school.
Our Mission Statement
Our emphasis on resisting peer pressure, non-violent bully intervention, and constant goal setting will instill a sense of inner calm and quiet confidence. Finally, and most importantly, Martial Arts programs have been PROVEN to raise grades in children with learning obstacles, while simultaneously improving attention-spans AND reducing anxiety.
Master Ernie McKinney
Master Ernie McKinney began his martial art training when he was 12 years old and has been training in the martial arts for almost 30 years. He is a 4th degree black belt in Tang Soo Do and Taekwondo. He also trains in Modern Arnis (a Filipino Martial Art) and is actively working towards a black belt in that art also. As a youth, he was very active in the tournament circuits, competing at the state and national level. He is current and AAU Taekwondo certified coach and referee. Master McKinney has had the pleasure of training with some of the greatest Masters and GrandMasters in the Jacksonville area. You will still find him training with GrandMaster Pak at the main school throughout the month.
Meet our Staff
Laura McKinney
Assistant Instructor, 3rd Dan
Laura McKinney has been training in the martial arts for over 10 years and is a 3rd degree black belt in Taekwondo. Laura assists with teaching the SKILLZ classes as well as the beginner and intermediate classes. She is also one of our demo team coaches and summer camp coaches. Laura has competed in AAU Taekwondo tournaments on state and national level as well as being a AAU certified Coach. Laura is also just as passionate about education. She very active in the martial arts while maintaining a straight A average in school and being a part of the National Honor Society.
Jesse Johnson
Assistant Instructor
Jesse is currently a brown belt in Tang Soo Do. He assists with teaching the SKILLZ classes as well as the beginner and intermediate classes. He also teaches our martial art tumbling classes during out after-school activities. Jesse is an avid sword practitioner and self-taught extreme or trick kicker.
Kelly Trumble
After-School/Summer Camp Program Director
Kelly Trumble is our After School and Summer Camp Program Director. Not only does she make sure that our after-school and summer camp programs run smoothly, she also manages the front counter and pro-shop most of the time. Kelly not only works for All-Star Martial Arts but she also trains with her husband, son and daughter a few nights per week.
Mr. Stephen France
Assistant Instructor, 2nd Dan
Mr. Stephen France started training at Pak's Karate at the age of 10 in Fernandina Beach and earned his black belt at age 13. He currently holds the rank of 2nd Dan. He has competed in many tournaments, including the 1994 Jr. Olympics in Los Angeles, California. While working at a truss plant, he was involved in a work accident which crushed his left leg. In 2012, Stephen France had his foot amputated but he didn't let that slow him down. He demonstrated perseverance and in both 2014 and 2015, Stephen competed on NBC's American Ninja Warrior. Stephen France is an everyday hero as well as plays the super hero role at birthday parties where he is Spiderman, Stormtrooper, and the Red Power Ranger for Party Princess Production Inc.
Christina Gills
Assistant After-School/Camp Director
Christina started out as your typical mom signing her son up for martial art lessons. Not long after that she is hanging up her BDU's to wear one of our AWESOME After-School Coach t-shirts. It was not too long after that, that she also joined everyone else on the mats.
Lisa Benton
After-School Activities Coach
Lisa bring over 30 years of child care experience to our after-school activities. Though she is not a martial artist, herself, she is the mother in-law and grandmother of some black belts.
Judi Bowman
After-School Coach & Driver
Judi is a Virginia native who has chosen to make Jacksonville, Florida her home. She has over 10 years' experience working directly with school age children as a School Bus Driver in Michigan and Georgia. Judi has been with us for multiple school seasons and summer camps, she is a favorite among the students!
Absolutely great place. Would recommend Pak's for any age.
Amber Batten Higginbotham
The staff cares so much. They give our children the opportunity to become a stronger person. There is nothing not to love. My daughter has been taking classes for almost a year, and i can't wait every week. Neither can she.
Baxter Young
Love this place! My kids just attended their free trial class and the staff was extremely passionate and helpful. They took the time to teach each child individually. They took my kids to the side and gave them one on one and made them feel extremely welcomed on their first day!.. prices are very affordable. I'm so excited to be a Karate Mom for my kiddos!
Christina M. Gills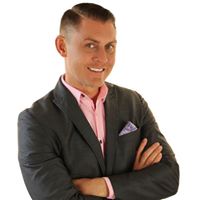 This martial arts school is awesome and the instructors are great!
Duane Spires
Our family has been studying taekwando with Mr. McKinney for 5+ years--great instructor, great classes, great atmosphere for families! Definitely, our highest recommendation. Come check out a class!
Elizabeth Murphy-Welling
Awesome group of people! I would recommend them to anyone!
Gayle Cooper Mooney
My girls have been going here for a few years now, and I would highly recommend! They are so good with the kids, and are able to keep them focused on the skills! I can honestly say I love each and every employee here! Will continue to keep our family here!
Joey Stephanie Puckett Geiger
This is a wonderful place where my son spends his summer and breaks! My son comes home from camp always eager to share what he learned, sports he played, and field trips he went! The value is definitely there. The administration and staff are full of energy and also use tough love when necessary-I admire that!
MaryAnn Salvatierra Sewell
REQUEST INFORMATION
ACCESS OUR SCHEDULE & SPECIAL WEB OFFER!
Get started today with our EXCLUSIVE offer!
Request more information today to find out how you or your child can start training!
GET STARTED TODAY